Dr. Jin A. Cho
Dentist in Indianapolis, IN
Glendale Dental Associates II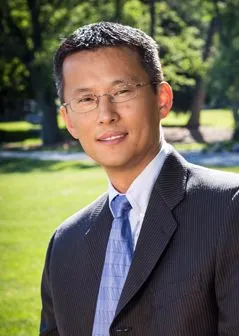 On Being a Dentist
I enjoy providing painless, compassionate dental care to patients of all ages. Each person comes to me with a unique clinical need or needs, along with individual concerns, and it's my responsibility to find treatment solutions that work for their situation. I enjoy the professional challenges of caring for a diverse group of people, each with their own needs, and I always recommend minimally invasive approaches that will yield the strongest results in the most affordable and timely manner, to ensure the patient has the best treatment experience.
When I was considering career paths, dentistry seemed like the right profession for me, because I grew up in a family that owns a dental lab in California, so I was raised around the concept of providing dental care. But I also knew I wanted to work directly with people and deliver hands-on care to patients, because I found the personal connections to be rewarding. I made the right choice.
It's amazing to work in a profession where I am able to make significant, positive changes in the lives of so many wonderful people, every day. And to do so in such a way that I am also able to develop strong, long-term relationships with them, is particularly fulfilling. I treasure the conversations we have and what we learn from each other, and the friendships that evolve over time.
My Education and Continuing Education
Each year I pursue many hours of continuing education in oral healthcare. There are constant developments in the field, from new technologies and materials to treatment methodologies, and it's my responsibility to stay at the leading edge of these changes. My patients trust me to provide them with the highest quality treatments, care options, and a positive environment in which to receive their care. By attending meetings, seminars, and lectures, as well as staying abreast of the relevant professional journals, I am able to exceed their expectations.
Professional Affiliations
Personal Life
My wife, Dr. Sopanis Cho is the other doctor in the practice. She and I have two children. Our family loves to travel together and we do so as often as we can. I also enjoy golf and photography.
Glendale Dental Associates, II, P.C.is your experienced Indianapolis, IN dental practice. Call our office today to schedule your first appointment!